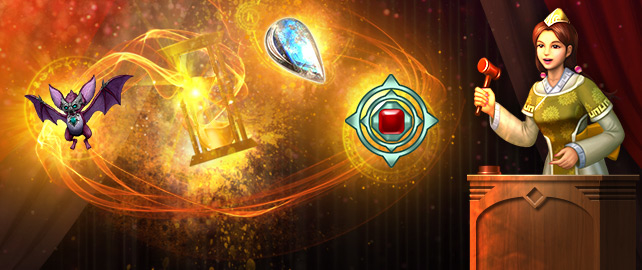 Beste Spelers,
Welkom bij de Flits Veiling! De klok tikt door en de prijs blijft maar zakken – sla toe wanneer de aanbieding jouw gewenste prijs bereikt heeft. Maar de voorraden zijn beperkt dus wacht niet te lang, anders graait iemand anders misschien het laatste item onder je neus vandaan!
Start van de Flits Veiling:
Maandag, 10 juni 2019 vanaf 18:00
uur
in de item shop.
Tijdens elke veiling heb je 15 minuten de tijd om zeldzame en waardevolle items zoals
Ring van Vreugde, Wayne
of Orison
te bemachtigen voor een buitengewone prijs... allemaal afhankelijk van hoelang jij er op durft te wachten! De aanbiedingsprijs daalt automatisch en met regelmatige tussenpozen totdat de tijd voorbij is of totdat de aanbieding helemaal uitverkocht is. Zodra je op de knop 'Verkrijg nu' klikt is het item van jou.
Veel bied plezier!
Het Metin2 Team